JULY 6 – FIGHT NIGHT
This Fight Night was Hosted by Sandusky and featured a classic lineup of 8 fighters. It was noted that the labyrinth that the Digger created for this event was amongst his more benign. KittyKat Borkotron emerged from the redemption rounds to Face Psycho Baroque and Dassina Andel in the final match. After much strategic stalking and shooting, Dassina emerged victorious.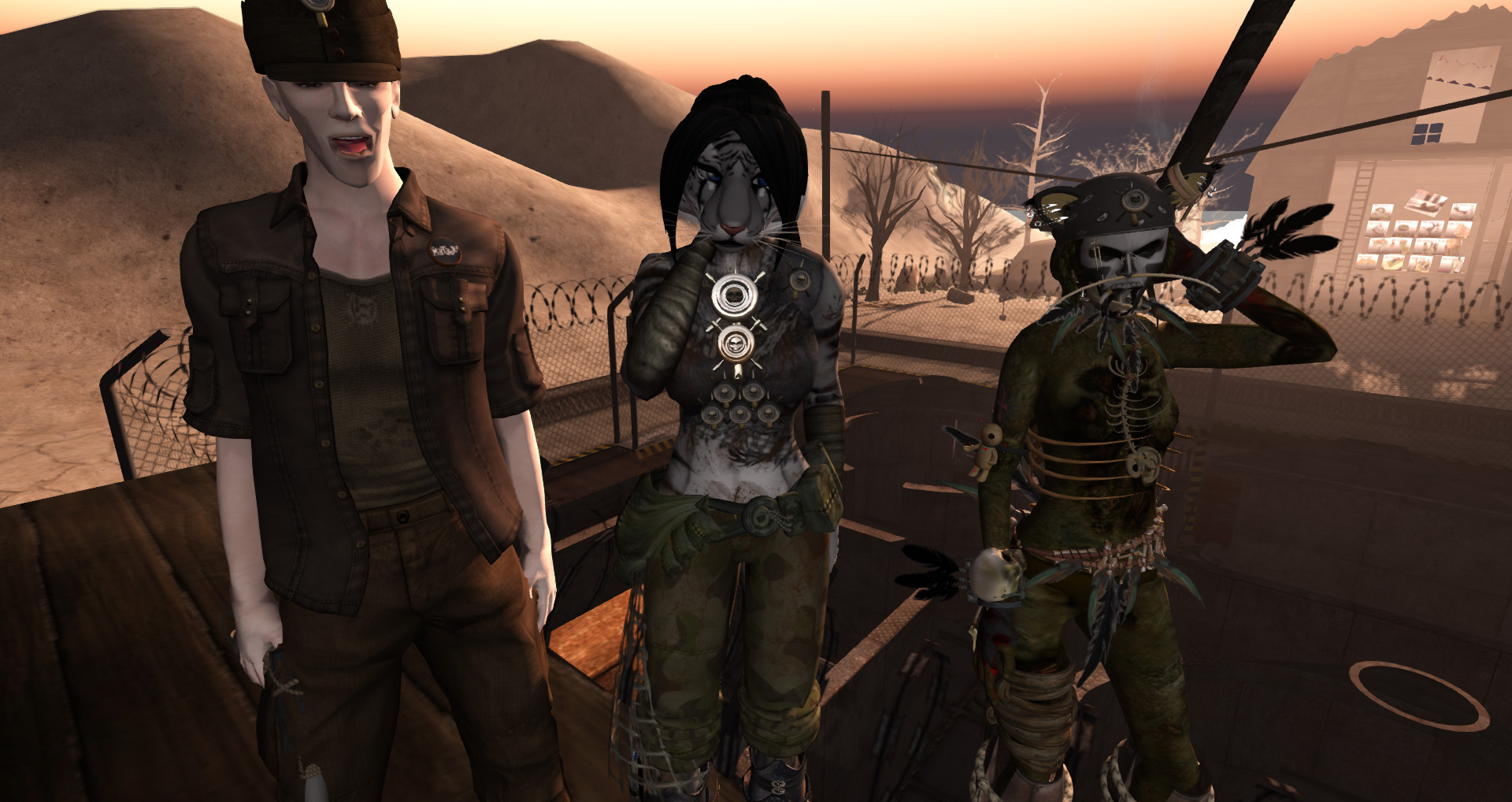 JULY 13 – FIGHT NIGHT
This Fight Night was a classic format. Dassina Andel emerged from the redemption rounds to face Psycho Baroque and Aposiopesis Fullstop in the slug filled final match. Psycho emerged victorious by virtue of having the least amount of lead in his body.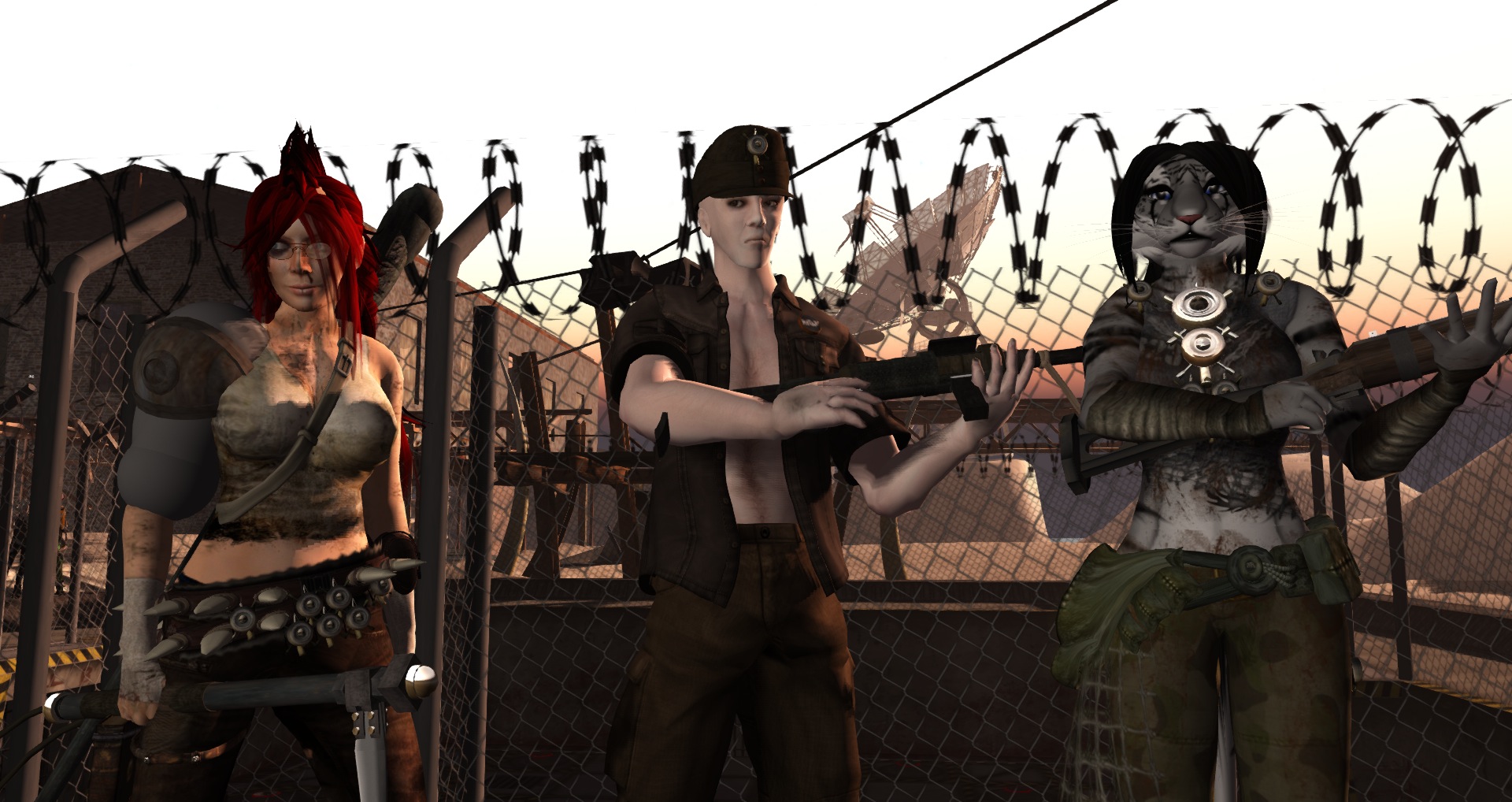 July 20 – FIGHT NIGHT
An angry Fire King and the merciless heat meant few ventured out to the arena. This put a stop to this edition of Fight Night.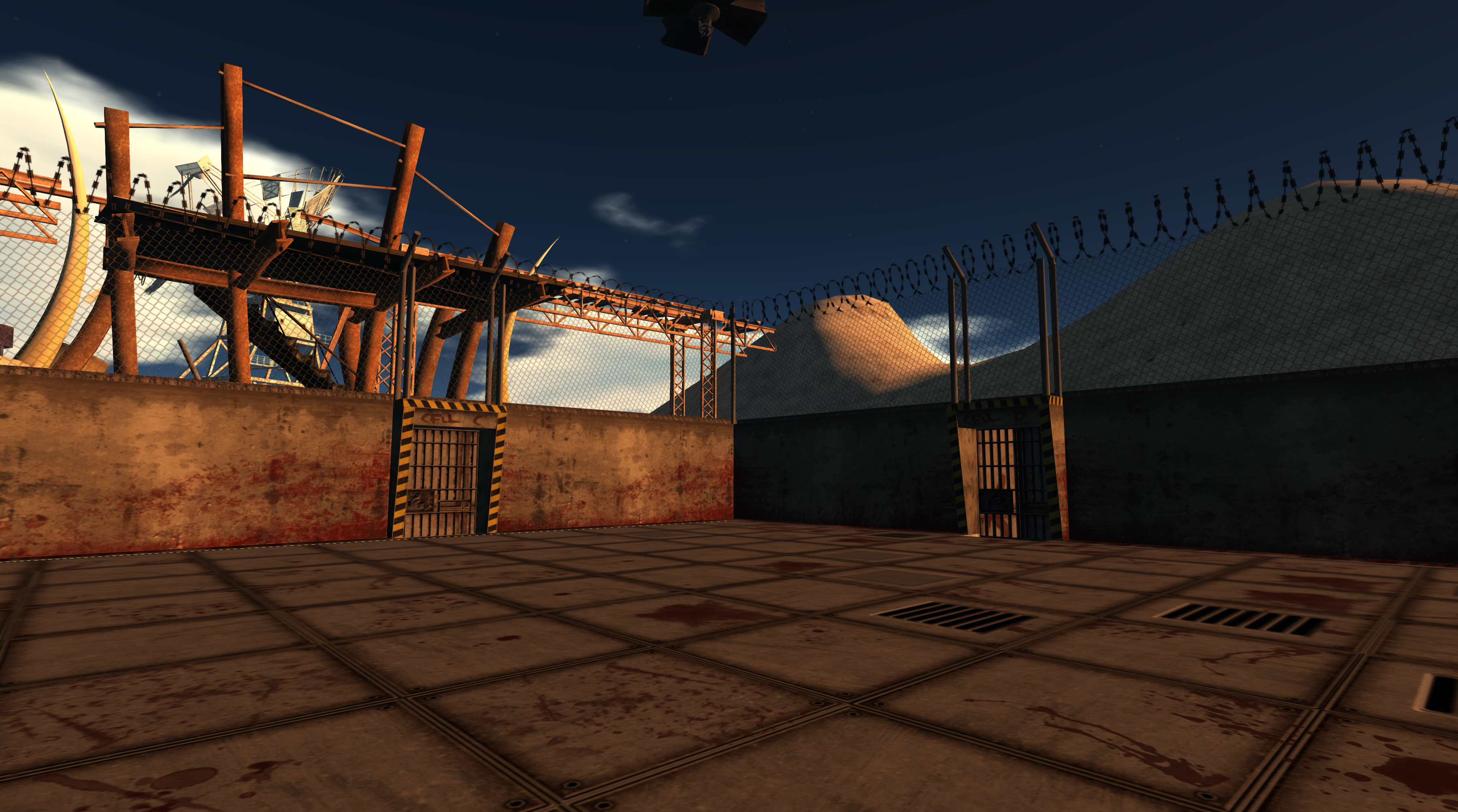 July 27 – WAR ZONE
This War Zone pitted team one – Aposiopesis Fullstop, Psycho Baroque and Patrice Cournoyer aginst team two – Masaka Miliandrovic, NickCitrus and Malice Sheperd. Each team was captained by a Red and team two proved to be overwhelming.